Chris Meyers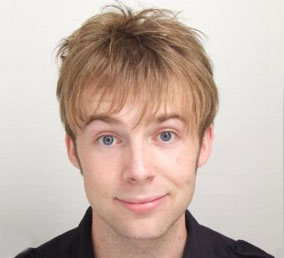 OCCUPATION
VIDEO JOURNALIST
BORN
1/4/1988
IN
NORTH CAROLINA, USA
LIVES NOW IN
TOKYO, JAPAN
I have been employed for nearly five years as a Video Journalist for Reuters based in Tokyo. I have covered everything from major disasters, politics and hard news to feature stories and lighter hearted assignments in both Japan and around the world. In nearly all of of these assignments, I produce the entire story from initial research to filming all the way through to editing and delivery, and in many cases as a one-man-band. Whether it's on camera stand ups and voicing or live video setups, I'm prepared for whatever comes my way.
I'm always ready to use my years of experience to go the extra mile and use new solutions to make sure that the news that needs to be covered, gets so.
Thank you for your time!
REUTERS VIDEO NEWS, TOKYO
Was one of the first video journalists company-wide and was then to be asked to handle everything from filming, editing, producing to voicing of stories to technical setup.
2010 > TODAY
VIDEO JOURNALIST
REUTERS , TOKYO
Started as producer and story setup to end up fully filming and individually putting out stories to clients.
2009 > 2010
PAID INTERN / ASSISTANT PRODUCER
ASSOCIATED PRESS TELEVISION NEWS, TOKYO
Worked as freelance producer for feature stories.
MEDIA, COMMUNICATIONS, AND CULTURE DEGREE
Media, Communications and Culture Degree awarded from Tokyo International Christian Unversity. (ICU)
2008 > 2010
ICU
2006 > 2008
Temple Unversity Japan
LANGUAGE
LANGUAGES
Fluent spoken &
written
Native spoken &
written